We advocate for the highest standards of corporate governance worldwide.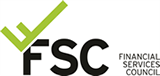 Vanguard Investments Australia complies with the Financial Services Council Standard on Principles of Internal Governance and Asset Stewardship (Stewardship Code).
Investor relations representatives of public companies can schedule engagements with our team. Note: This email address should not be used for account-related issues.

Email a Vanguard Investment Stewardship representative via investmentstewardship@vanguard.com.