It's the long-term story that really counts
Helping your clients stay the course is challenging, especially when markets are volatile.

The 2023 Vanguard Index Chart powerfully illustrates how sticking to a long-term investment plan, with diversification across a range of asset classes, may allow your clients to grow their wealth over time. Even in the face of market crises and short-term volatility.
Capturing 30 years of Australian and global investment market history, the Index Chart can help you navigate conversations around investing and keep your clients focused on their long-term goals.
Explore our Index Chart tools and resources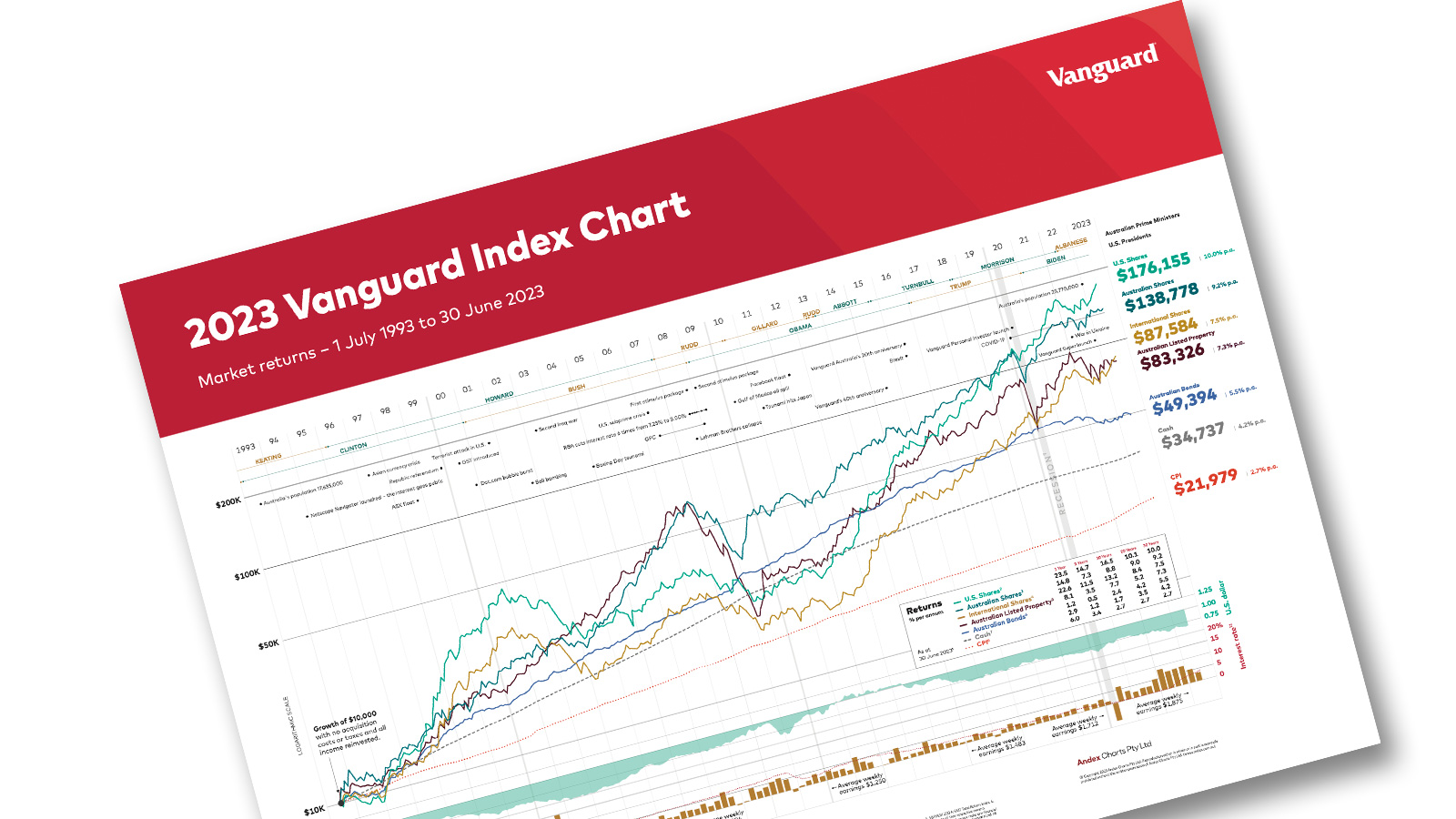 2023 Vanguard Index Chart
For years the Vanguard Index Chart has helped advisers tell the story about investing over the long-term.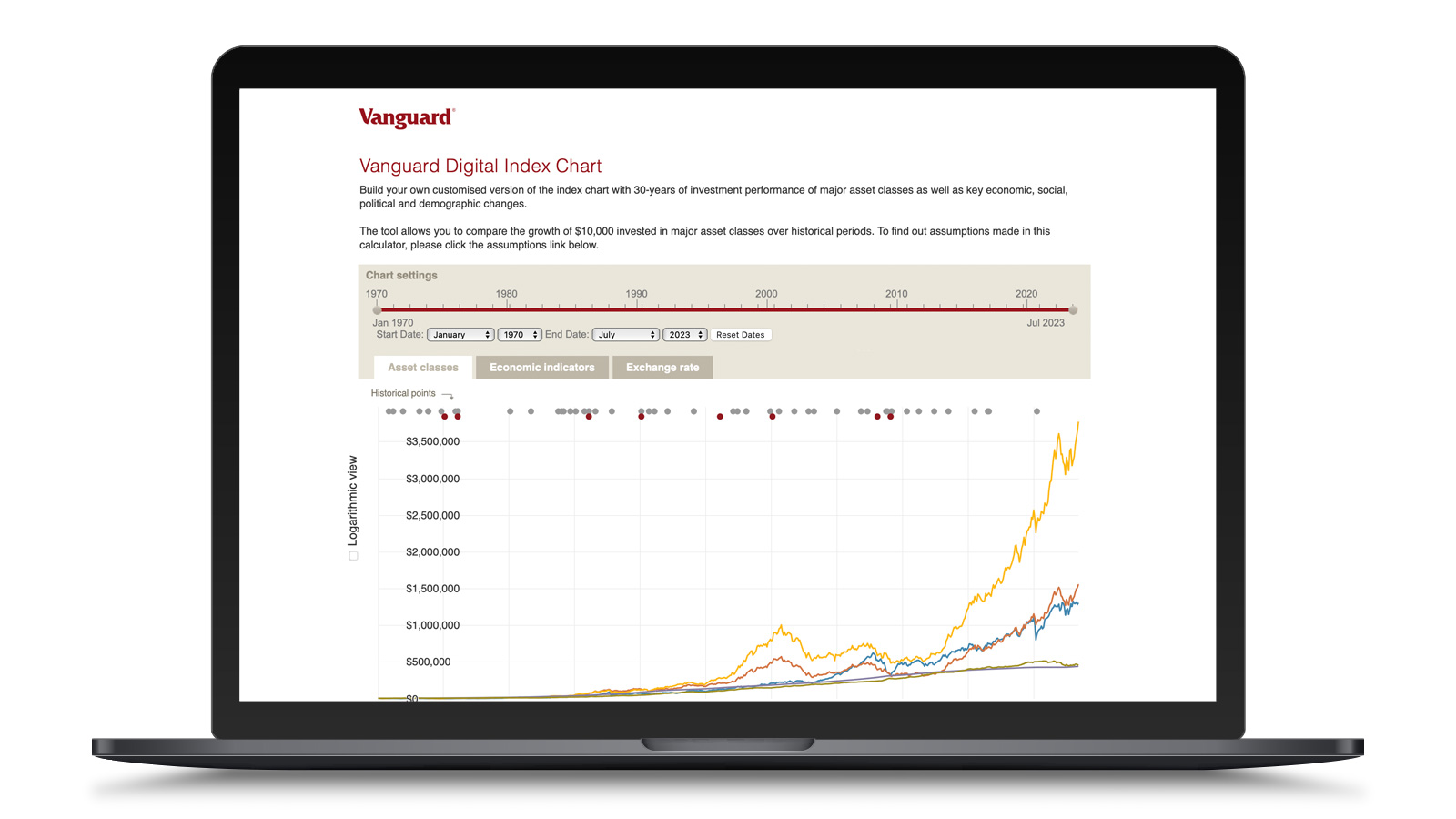 Build your own version of the Index Chart with over 30 years of investment performance.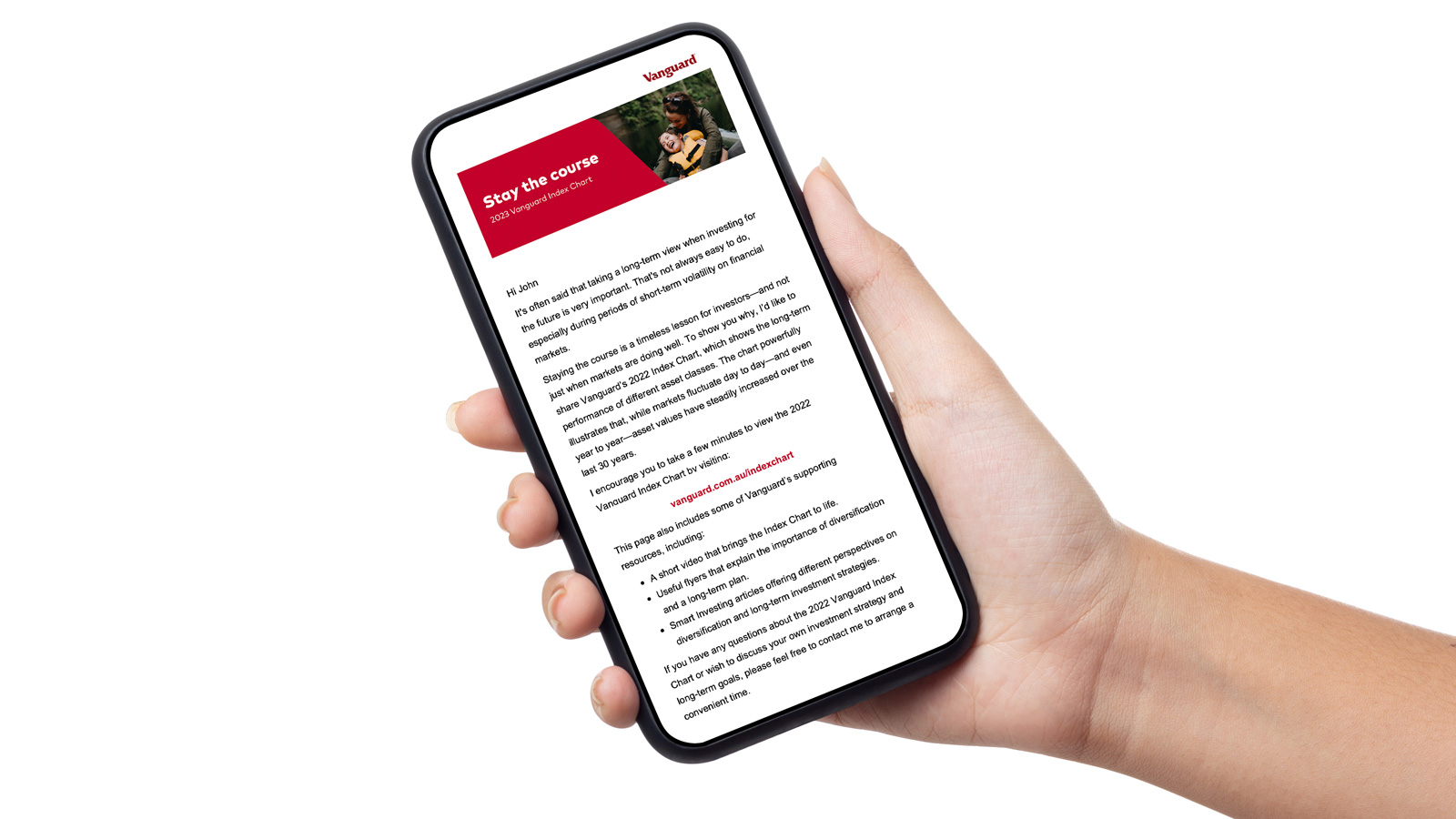 Use this email template to share the Index Chart story with your clients.
Discover more supporting material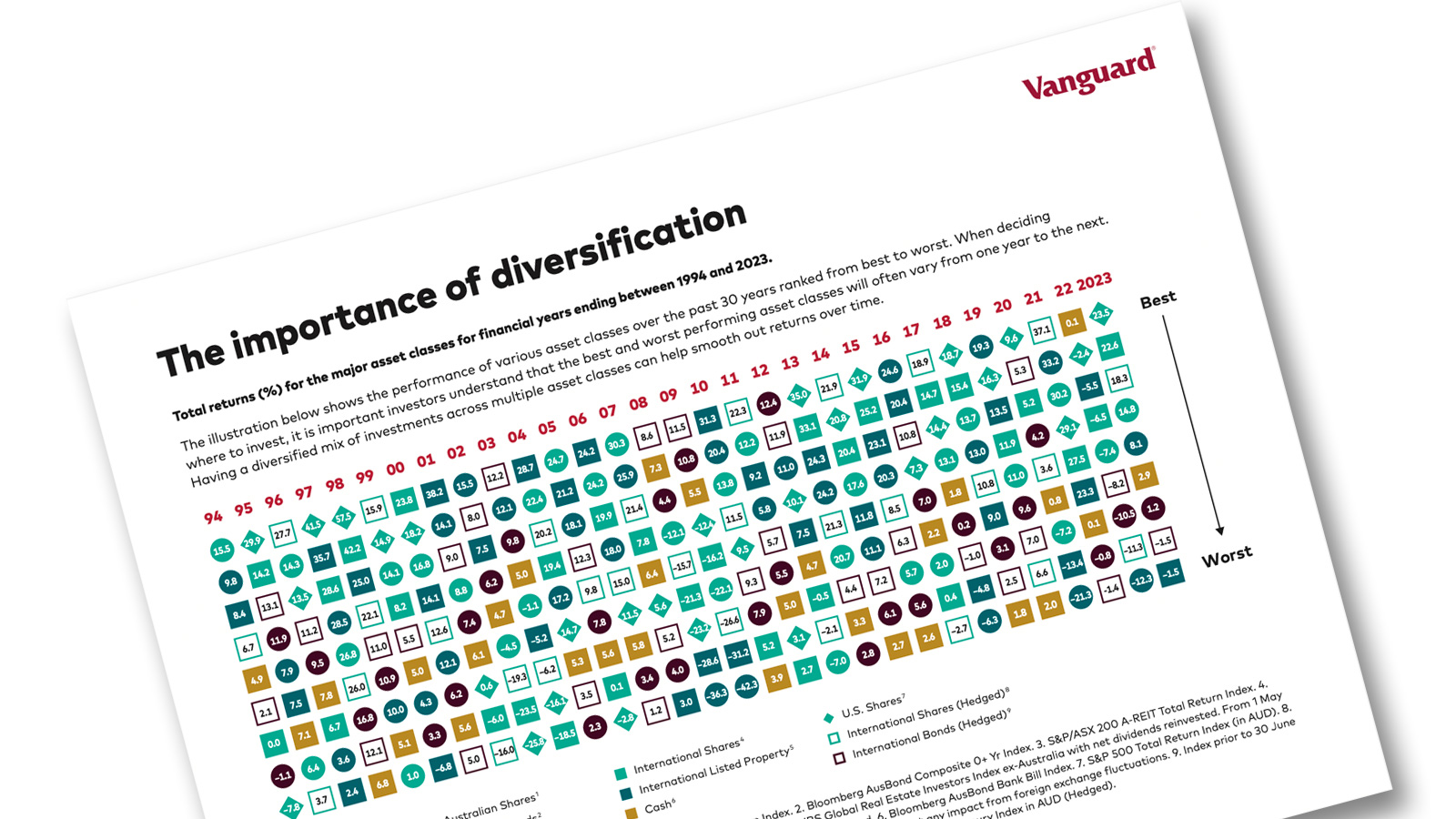 The importance of diversification
This chart shows the performance of various asset classes over the past 30 years.
A timeline of bull and bear markets
Reflecting on how bull and bear markets have impacted returns over the past 40+ years.
The power of regular contributions
Illustrating the growth of investments with regular contributions over the past 40+ years.
Insights for you and your clients