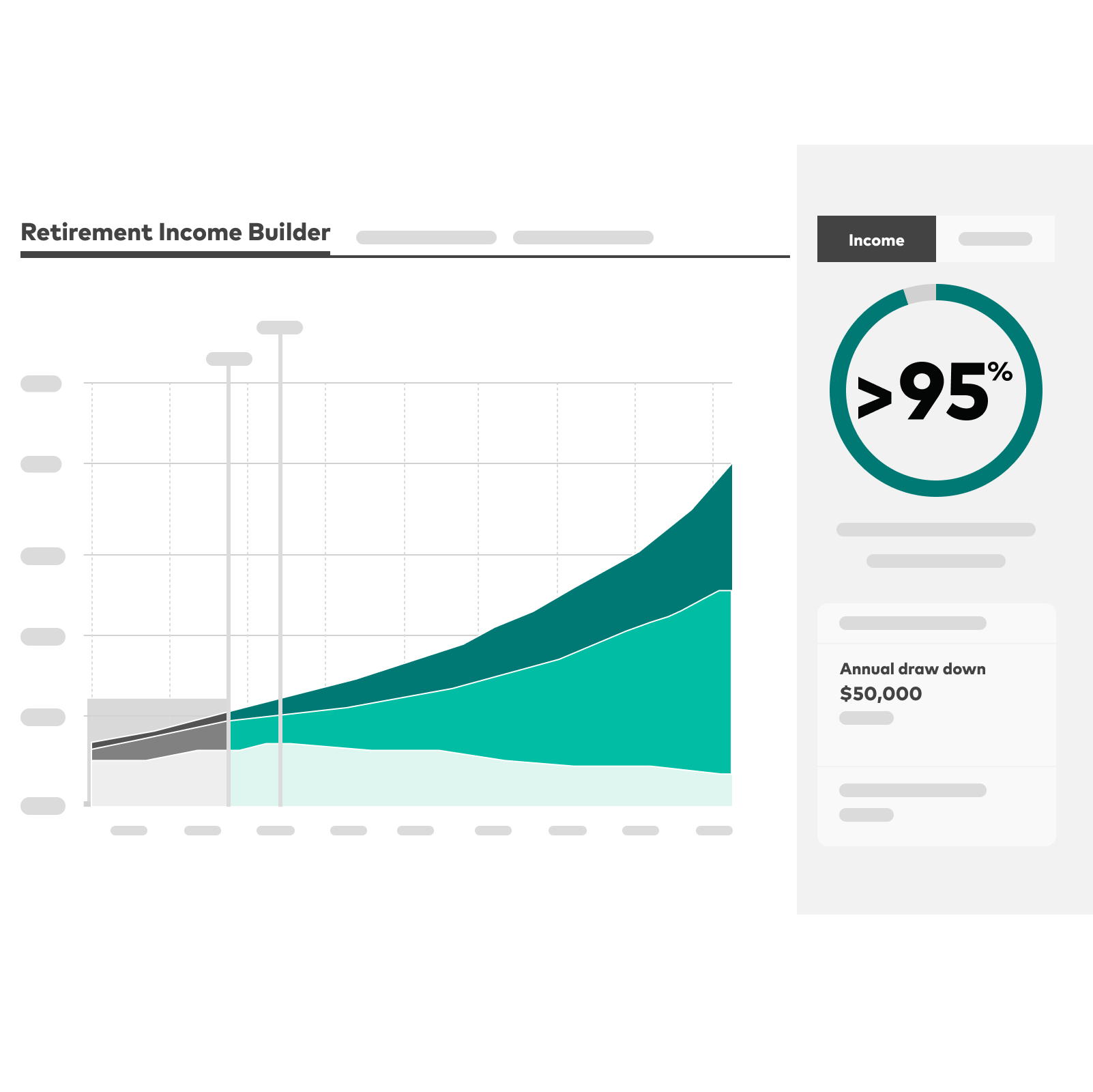 A projection tool for advisers
Makes it easy to project the likelihood that your clients will achieve their retirement income goals by:
Planning their retirement income taking a total returns approach.
Forecasting their total wealth using the Vanguard Capital Markets Model®.
Identifying the potential sources of drawdown including accessibility to the age pension.
Generating 'what if' scenarios to inform adviser & client decision-making.