Vanguard's exchange traded funds (ETFs) are an easy, low-cost way for you to invest in many companies at once, or securities such as bonds. ETFs are traded on the stock exchange (ASX) and offer broad exposure to the Australian share market, international markets, and different sectors.
Our ETFs are low cost, so you keep more of your returns. Start investing from just $500.
In a single investment, ETFs provide access to hundreds and sometimes thousands of shares, bonds, or both, so you spread out your investment risk.
You can buy or sell our ETFs easily during ASX market hours (Mon-Fri, 10am to 4pm AET) through a Vanguard Personal Investor Account or a stockbroker.
ETFs offer the option to create a limit order to trade at the chosen price you're willing to buy or sell.
ETF prices are not fixed and will typically move up and down throughout every market trading session.
With Vanguard Personal Investor you pay $0 brokerage on Vanguard ETF purchases and a flat $9 fee on sales.
Why invest in ETFs with Vanguard?
Simple, secure access
Invest easily, and monitor your portfolio, through both the Vanguard Personal Investor platform and our mobile app.
Expert management
Vanguard ETFs are professionally managed by expert investment teams around the world.
Low-cost, high-quality investments
Our low-cost ETFs give you access to a world of high-quality investment opportunities.
How can I invest in Vanguard ETFs?
Just like shares, you can invest in Vanguard's low-cost ETFs directly by opening a Vanguard Personal Investor Account.
You can simply transfer money into your Vanguard Cash Account from your bank to begin investing.
Once you're ready to invest, login to your account and click on your chosen ETFs, then click on 'Invest'.
There's $0 brokerage when you buy Vanguard ETFs and a flat $9 fee on sales.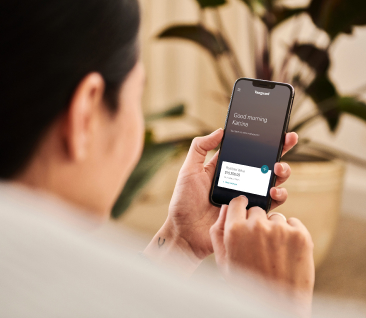 An easy-to-use investment platform
Vanguard Personal Investor makes it easy to move ahead with your investments. You'll have access to our wide range of products, our digital portal – Vanguard Online – and our mobile app, making it easy to stay on top of your investments and how they're performing.
We have plenty of insights and resources to help you understand the benefits of investing in ETFs with Vanguard.
Build your portfolio your way. Invest in the top 300 ASX shares (by market capitalisation). Brokerage fees apply.
Combine the benefits of ETFs with the flexibility to invest your chosen dollar amount at a set daily price, and make regular contributions brokerage free.