With the growing number of ESG products available to invest in, how do you choose the right one for you?
The outlook for people looking to invest in environmental, social and governance (ESG) investment products has never been better. The latest Morningstar report on sustainable investing found that over 125 sustainable fund and ETF products are available as product issuers continue to cater to investor demand. Investors are now able to easily find a product that meets their investment objective and build a well-rounded ESG investment portfolio.
With the growing number of ESG products available, which can utilise vastly different approaches, how do you choose?
First, decide on your ESG investment objective. Establishing it upfront will help determine which type of products can help you achieve your goals. The options available are: avoid, allocate and engage.
The avoid objective is suitable for investors seeking to remove certain ESG risks from their portfolio. It allows investors to remove entire sectors– fossil fuels or tobacco companies for example. Products which employ an exclusionary or negative screened approach are the most effective in helping clients achieve this objective. The most important aspect here is deciding which risks you want to avoid and then finding the product most closely aligned to your criteria. While exclusionary screened products remove certain companies and thus reduce the number of holdings in your fund compared to the broad market, they typically maintain a reasonable level of diversification, depending the extent of the screens. They can be offered at very low costs, particularly when offered as an index fund or ETF and are typically highly transparent so clients can investigate a product's holdings and methodology easily.
Investors with the allocate objective want to invest in companies that are ESG leaders or those striving for ESG-related impact. They believe that these companies will generate positive social or environmental outcomes or outperform over time. Allocate investors can choose between an index - often referred to as inclusionary or positive screening - or active approach. The former invests in companies which possess a higher ESG rating relative to industry peers based on a predefined index methodology. With an active approach, an investment manager builds the portfolio by researching individual companies and assessing their ESG characteristics. Impact products fall into this category, where the manager specifically looks for ESG companies seeking to generate an ESG-related impact alongside some level of financial return, for example, generate positive progress towards the United Nations Sustainable Development Goals (SDGs).
Given these products can be narrower in focus, and thus expose you to more risk and greater volatility, they can be used to complement avoid products as part of a holistic portfolio. These products, particularly those which are actively managed, also tend to come with a higher management expense ratio.
The third objective – engage – is for investors who want to positively influence corporate behaviour on ESG-related issues. This typically requires the investment manager to employ advocacy efforts, engagement with corporate decision-makers and voting in support of good governance and is often referred to as active ownership or investment stewardship. Certain investors find stewardship particularly important in influencing sectors undergoing transformation, for example, companies heavily exposed to climate change risk. Active ownership is often implemented across all equity products offer by an investment manager and as such often won't come with a specific ESG label when the product doesn't also have an avoid or allocate objective so in this case it's important to understand the Investment Stewardship policy of the investment manager issuing the product.
Your objectives do not need to be mutually exclusive – you can 'avoid' and 'engage' and easily do this with a product which combines exclusionary screening with active ownership.
If you're wondering if your investment choice will result in the trade-off of lower returns, Vanguard research has found that over the long term, ESG funds have delivered similar returns to that of the broad market. However, over the short term ESG investment strategies will perform differently hence, you should always understand what you're investing in and what the differences are, as these differences will drive the level of variation in returns when compared to the broad market.
Whether used as a core to avoid ESG risk or part of an investment portfolio to allocate capital to ESG leaders, you should always consider your long-term investment goals, risk appetite and costs.
As we continue to see an increasingly diverse set of Australian investors utilising ESG products to support a variety of client objectives, the more choice we are likely to see become available. This is good news for any investor on their quest for investment returns aligned to their values.
An iteration of this article was first published in the Australian Financial Review on 13 July 2021.
You may also be interested in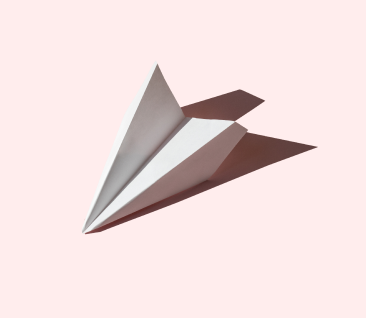 Our latest articles delivered to your inbox
Join more than 50,000 fellow investors to learn about investment and personal finance in our free weekly Smart Investing™ newsletter.