Australia's booming exchange traded funds sector reached a major milestone at the end of March. Here's why more and more investors are choosing ETFs.
Australia's booming exchange traded funds sector reached a major milestone at the end of March.
It happened when the total amount of money being managed across all the ETF products listed on the Australian Securities Exchange surged past $100 billion after more record-breaking inflows from investors.
It was a fitting achievement, especially given that 2021 marks exactly 20 years since the first ETF product was launched on the ASX.
Over the 12 months to the end of March, the value of Australia's ETFs sector grew by more than $45 billion – a massive 80 per cent increase.
A big chunk of that came in the first three months of this year alone, with ETF assets in Australia rising by around $8 billion between January and the start of April.
This number included new investor inflows into ETFs as well as the gains in asset values flowing from the large equity market returns over the March quarter.
Why are more investors choosing ETFs?
The ETFs phenomenon certainly isn't new, but it is rapidly gaining momentum.
As always, there are a combination of factors at play when it comes to investment trends.
What's clear though is that there is a seismic shift in how more and more people are choosing to interact with investment markets.
The reality is that ETFs have become the investment vehicle of choice for many retail investors right around the world when building their investment portfolios.
Why? In short, ETFs have made investing much simpler and more cost effective, for more people, than ever before.
Rather than attempting to pick individuals stocks that may or may not increase in value over time, investors are choosing to throw their investment net over hundreds of Australian company stocks at once by investing in one ETF product.
To paraphrase Vanguard's late founder John Bogle, it's better to own the whole investment haystack than to look for a needle within one.
For example, in a single market trade, it's easy to buy into an ETF product here that invests right across the 300 biggest companies that are listed on the Australian share market.
As well as accessing a much broader spread of shareholdings, many investors have recognised that another key advantage with ETFs is cost.
To invest in multiple companies individually will attract stock brokerage fees on every transaction. Buying into an ETF is done in the same way as buying individual shares, but with an ETF there's only ever one brokerage fee to pay to achieve a much broader market exposure.
Tapping into international markets
More than $600 million flowed into Australian equity ETFs in March, taking total assets in this segment to $28.1 billion.
Yet, the latest monthly ASX data also shows, once again, that many investors are using ETF products listed on the Australian market to tap into international shares and other types of assets.
Global ETF inflows from Australia are consistently exceeding inflows into Australian ETF assets.
In addition to ETF products that cover other key investment markets such as the United States, there are a range of ETFs listed in Australia covering much wider regions such as Europe, Asia and emerging markets.
Furthermore, the latest ASX data confirms investors are using ETFs to diversify across other assets classes than just shares, including Australian and international fixed interest securities, Australian and international property, infrastructure, cash, and commodities.
Collectively, these asset classes accounted for more almost $21 billion of investor assets at 31 March.
Other ETF trends
Environmental, social and corporate governance ETFs are also continuing to attract investor capital.
Almost $443 million flowed into ESG ETFs in the March quarter, an increase of almost 7 per cent over the final quarter of 2020 and a 15.3 per cent increase year-on-year.
A fundamental attraction to ESG ETFs is that they can provide you with the option of investing according to your values, in a simple and diversified way.
Vanguard's Head of Capital Markets for Asia-Pacific, Minh Tieu, says that, broadly speaking, investor confidence has greatly improved since this time last year when markets were first rocked by COVID-19.
"While domestic equity, niche and leveraged ETFs were favoured in the first half of 2020 as investors sought to navigate market volatility, a year on we are seeing better diversification across both asset classes and ETF types, with a notable increase in flows to international equity and actively managed ETFs," he says.
"The Australian ETF industry has come a long way since the first ETF was listed in August 2001. We've seen impressive market growth over the last few years in particular, evidenced by the industry surpassing $100 billion in assets across the now 220 and growing ETFs listed on the ASX, when just 10 years ago we had only 50.
"Australian investors and advisers have embraced ETFs as low-cost, easy to access building blocks for diversified portfolios."
You may also be interested in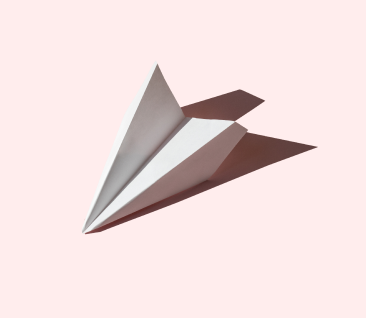 Our latest articles delivered to your inbox
Join more than 50,000 fellow investors to learn about investment and personal finance in our free weekly Smart Investing™ newsletter.