Arguably one of the most important financial innovations of the last 25 years, ETFs continue to be one of the fastest growing segments in the investment management business.
The exchange traded fund (ETF) has come a long way since it was first launched here in Australia back in 1993. Arguably one of the most important financial innovations of the last 25 years, ETFs continue to be one of the fastest growing segments in the investment management business.
Recent figures show that investors now hold in excess of $125 billion in over 250 different Australian-listed ETFs. And this revolution is showing no signs of slowing with Australian ETF inflows at $15 billion year to date, up more than 30% from the same time last year.
The success of ETFs can in part be attributed to another important financial innovation from the 20th century – the index fund. Thanks to Vanguard founder Jack Bogle and indexing, ETFs have further democratised investing for all. Portfolio construction tools that used to be accessible primarily to professional investors are now available – through ETFs and indexing – to the everyday investor.
Throughout this recent period of explosive ETF growth, we've seen a maturing and development of the product itself. Whether in Australia or overseas, the lion's share of ETF assets are managed through an index approach and benchmarked to broad market, well-diversified indexes. The plethora of options on offer today not only include vanilla equity and fixed income index ETFs, but also actively managed equity and fixed income ETFs, diversified environmental, social and governance (ESG) ETFs, and even multi-asset or target date ETFs. The full Australian ETF menu is truly world-class; access to entire markets and diversified portfolios, both global and local, are now available with just one click.
Pleasingly, all this growth and competition in ETFs is driving costs and management expense ratios down for investors. One recent Vanguard analysis conservatively estimates that indexing and ETFs have delivered investors over $4 billion in cost savings in Australian equities alone.
So while it took the Australian ETF industry some 10 years to reach $100 billion, it would be fair to say that the next $100 billion could come in less than half that time. In fact, some of the rosier estimates predict that our ETF market could be in the realm of $200 to $300 billion in five years.
Innovation in the Australian ETF space is also booming, with ETF providers capitalising on investor interest and branching off into specific industry sectors, themes and more exotic areas of the market. For better or worse, we might even see a cryptocurrency ETF launched here before long.
But while all this ETF product proliferation certainly is exciting, investors should also consider the risks of these shiny new thematic ETFs before investing. Many within this new wave of more exotic ETFs are highly concentrated and or highly volatile. While the experience of watching an exotic ETF grow exponentially in little time can certainly be exciting, remember that without the benefit of diversification, volatility will go both ways – up, but also down.
Any investor with a vague memory of the 1990s might remember the dotcom boom that eventually became the dotcom bust. Investors who went all in on the technology sector would likely have experienced a 75% or more loss during the eventual crash in April 2000. And because the power of compounding cuts both ways, a 75% drawdown in a portfolio would take a +200% return to recoup losses. So unlike last year's COVID-induced market correction, poorly diversified investment portfolios never fully recovered from the dotcom bubble, with countless investors left hanging when many companies went bust.
One alternative to going all-in with thematic or exotic ETFs - or any other investment - is the core-satellite approach, where the majority of the portfolio is allocated to broad-based, diversified ETFs and a small portion of the portfolio set aside to actively trade and take ETF long shots. If the idea of a generally "boring" portfolio chafes, consider the well-researched theory that almost 90% of a portfolio's long-term returns are determined by asset allocation, with security selection and market timing playing only minor roles in comparison.
The fact of the matter is that being boring works when it comes to building your long term wealth. Just like how regularly eating a heathy diet with an occasional treat helps to keep your body in shape, a low cost, diversified core portfolio with only a few exciting satellite ETFs should do the same for your finances.
An iteration of this article was first published in the Australian Financial Review on 24 Sep 2021.
You may also be interested in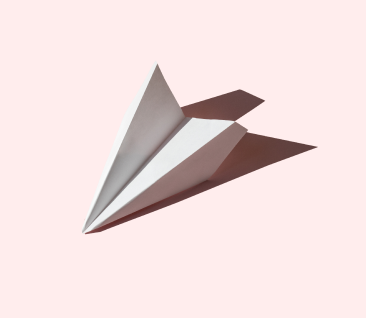 Our latest articles delivered to your inbox
Join more than 50,000 fellow investors to learn about investment and personal finance in our free weekly Smart Investing™ newsletter.