Investment trends, including trendy ETF products, can be enticing but they don't necessarily have long-term investment merit. Here's why investors should do their homework before they invest in the latest fad.
The growing use of exchange traded funds by millions of investors worldwide can easily be described as an investment trend that still has a long way to go.
Over the last 30 years, from the launch of the very first products, the global value of ETF investors' assets under management has grown from zero to more than $10 trillion.
The Australian ETFs sector is now worth more than $120 billion, with more than 250 individual products listed on the Australian Securities Exchange (ASX).
But behind the phenomenal success story of the ETFs sector as a whole, there is also a warning to all investors.
And that's the same warning that applies to any form of investment asset. Make sure you do plenty of homework before you invest into anything.
Not all ETFs are created equal
Earlier this month, the Securities and Exchange Commission (SEC) in the United States issued a warning to investors on the potential risks of a new breed of products known as single-stock ETFs.
The majority of ETF investors worldwide use ETFs to gain exposure to hundreds, and sometimes thousands, of individual listed companies.
For example, the Vanguard Australian Shares Index ETF (VAS) invests across all of Australia's 300 biggest companies, which are tracked by the S&P/ASX 300 Index.
Index ETFs effectively provide instant portfolio diversification, because the large basket of companies they invest in operate in many different business sectors.
By contrast, single-stock ETFs – as their names suggests – invest in just one company. There's no diversification at all.
Using complex financial instruments such as derivatives, single-stock ETFs enable investors to leverage their positions and take short-term bets on whether the company's share price will rise or fall.
Leveraged ETF products are not new by any means.
Australian investors can readily access other types of leveraged ETF products on the ASX. Unfortunately, some of these have delivered large losses this year because they've amplified the broader downturns experienced on global stock markets.
The SEC has previously issued warnings about leveraged ETF products, which magnify losses as well as gains, but it says single-stock ETFs are another ball game altogether.
"Investors should be aware that if they were to hold these funds for longer than a day, the performance of these funds may differ significantly from the levered and/or inverse performance of the underlying stock during the same period of time," noted SEC director Lori Schock.
The Australian Securities & Investments Commission has just tightened its enforcement in a different trend area, extending its restriction on the sale of contracts for difference (CFDs) until May 2027.
CFDs also allow investors to use leverage and speculate on short-term movements in share prices, foreign exchange rates, share market index levels, or changes in the prices of other assets including commodities such as gold.
If a price contract moves in your favour, then the CFD provider is obligated to pay you. But if the price moves against your contract position, then you're legally required to pay the CFD provider.
Last year ASIC issued orders to protect retail investors by placing strict conditions on the amount of leverage CFD products can offer. This was in line with protections already in place in other markets.
Since restricting how CFDs can be used, ASIC says it's seen a 51 per cent overall reduction in losses by the Australian investors using them, and the net value of quarterly losses by investors fall from $372 million to $33 million.
Bucking the trend
Investment trends, including trendy ETF products, can be enticing.
That's especially the case when investors see that others have made quick, and sometimes very large, profits.
Fear of missing out (FOMO) on an investment opportunity is a key behavioural driver for many investors.
Yet, trendy investments and products don't necessarily have long-term staying power.
That's because investment trend seekers often decide to take out their profits early and move on to something else, which can then trigger a significant downturn in the investments that they sell.
For example, large numbers of Australians now hold cryptocurrency assets in their portfolio either directly or through thematic ETFs that provide crypto exposure.
In many cases, they simply followed the trend that saw some crypto asset prices soar to mindboggling levels over the last year.
But many crypto investors are now having to record large losses thanks to significant price falls over recent months. The falls have been exacerbated by heavy selling activity.
Finding a balance
How you allocate your investment capital is one of the most important, and often difficult, decisions.
Your asset allocation strategy should always be in tune with your investment goals and your tolerance for taking risk.
While some investment trends do offer clear upside potential, keep in mind that others are just high risk and very likely to result in you making a loss.
You may also be interested in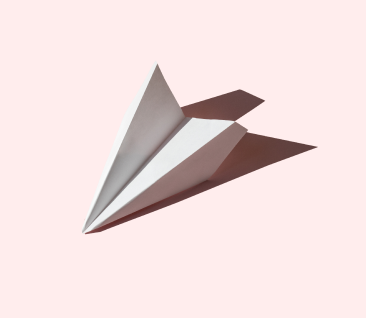 Our latest articles delivered to your inbox
Join more than 50,000 fellow investors to learn about investment and personal finance in our free weekly Smart Investing™ newsletter.